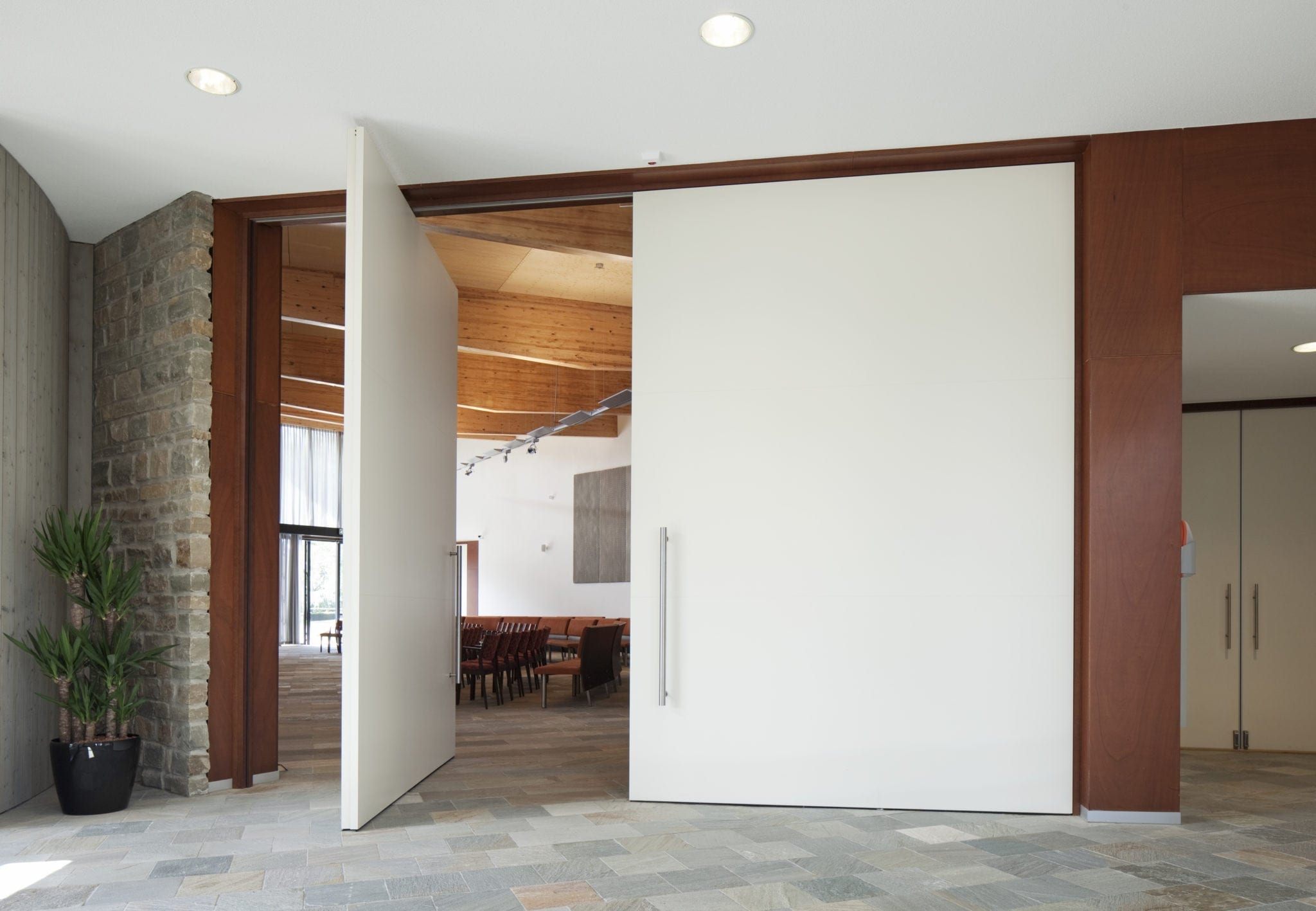 Doorware Limited is in proud partnership with Dutch manufacturer of Pivot Door Systems FritsJurgens – highly innovative and merit holders of patents for their systems. Doorware is determined to change perception about pivot doors in Ireland and shift interior design onto a new level. Supplying quality pivot systems that are completely invisible and maintenance free, Doorware will find a solution for each and every client!
FritsJurgens Pivot System is world's most innovative pivot door systems, the pivot is fitted 'in the door' instead of 'in the floor'. This cost-effective and time-saving construction makes it possible to fit pivot doors at any time, anywhere, including in existing buildings.
WINNER OF THE GERMAN DESIGN AWARD 2015
FritsJurgens has won the high-profile German Design Award for Excellent Product Design in the category  Building and Energy. Earlier this year FritsJurgens was nominated by the German Design Council for its patented pivot door hinge: an easy-to-install system that needs no floor mechanism and has thus changed the construction process for good.In the jury's report the German Design Council describes the Frits Jurgens pivot door system as 'a product design that is convincing right down to the last detail and a pioneering contribution to the international and German design world'.
SystemOne
SPECIFICATIONS SYSTEMONE
FritsJurgens SystemOne is the most compact system in our range of pivot door hinges. This system can be opened to both the left and the right, turns through 360º and has no hold positions or closure function. FritsJurgens SystemOne can be integrated into doors with a minimum thickness of 40 mm and has a bearing capacity of up to 500 kg.
System3

SPECIFICATIONS SYSTEM3
FritsJurgens System3 can turn through 360º and is characterised by a hold position at 0º, 90º, 180º and 270º. This means that the spring-loaded door turns from each 45º in both directions and stops in the desired direction. The door needs only a little force to start moving, then it continues to rotate by itself thanks to the patented spring construction. Thanks to precise damping the door comes to rest in the hold position after two movements.
System4
SPECIFICATIONS SYSTEM4
FritsJurgens System4 stands out from other systems by virtue of the unique way in which the door closes. This pivot door system with variable closure speeds and a damped closure is suitable for doors up to 150 kg and is available with or without a hold position at 90º and -90º. The system rotates in a semi-circle to left and right and can be opened to a maximum of 100º and -100º. System 4 is designed with infinitely variable damping, enabling the closure speed to be adjusted.
 For More Information on each system please click here